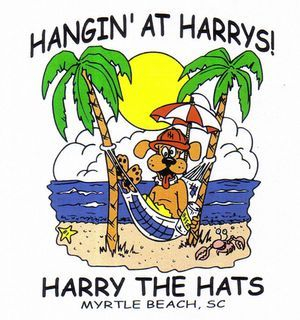 Welcome to Harry The Hats!
We are located in the Arcadian Dunes Condo Complex on Lake Arrowhead Road just off Restaurant Row in sunny Myrtle Beach. We offer the finest in American fun food including pizza, burgers, wings, seafood and steaks. We have a fully stocked bar with all your favorite beer, wine and liquor. Our game room has all the latest video games along with 2 pool tables, darts and foosball. You can also relax on our outside deck overlooking the beautiful pool. Our staff is the best on the beach. So what are you waiting for? Stop on down to "The Hats" and check us out!
Our Facebook Page is updated daily. Click on the button below to go there now.